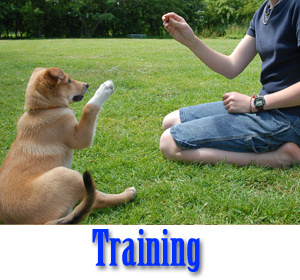 Dog Training: We will teach pets and their owners the skills to help their canines become enjoyable family members. Twin Rivers Kennel offers a wide array of options. Our programs range from beginners, to advanced training and any behavior problems in between.
Group lessons: Let our professional guide you through the different levels to achieve socialization, basic obedience and rules for your dog that will fit your lifestyle.
ASK FOR A SCHEDULE OF DATES AND TIMES
Board 'n Train: Let our professional train your dog during the day and board him at our facility at night.
Day Training or In Home Private Lessons: The perfect solution for the owner who wants their pet trained but, wants their pet home at night.