Welcome to the Twin Rivers Kennel!

Located in St. Peters, Missouri, our goal at Twin Rivers Kennel is to make your pet's stay a happy one. Our kennels are cleaned daily and kept pest free for the health of your pet. We have on-site laundry facilities, so that your pet may be provided with fresh linens as needed. Owners are welcome to bring toys, treats and blankets from home. Clean food bowls are provided daily.

Dog Boarding in St Louis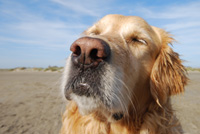 Separate facilities are used for small pets such as poodles, Maltese's and etc. These guests are taken out to the play area as needed for potty breaks. Sleeping quarters are monitored on an ongoing basis to ensure cleanliness. Cats can enjoy their own living space with an endless amount of attention and pampering. Large open runs allow your medium to large size dog to run around as they please, while remaining in their very own area separate from their neighboring dog. All accommodations are indoors and climate controlled to maintain a comfortable environment. Providing your pet a healthy and relaxed visit is our primary goal.
Dog Boarding Charges are similar to a stay at a hotel/motel. Daily rates begin on the day your pet checks in. Check out time is 11am. A full day of boarding charges are due after 11am. For example, Mon-Wed before 11am is a two day fee. Friday through Sunday is a three day fee. *Sunday is always a full day charge.* Learn More
Dog Daycare in Metro East St Louis
Tired of your dog tearing up your house while you're at work? Maybe your pet is bored or lonely at home all day. You can drop them off before work and pick them up when your day is done. Stop feeling guilty and give your dog a day filed with stimulation at Twin Rivers Kennel. Learn More

Dog Training in St Louis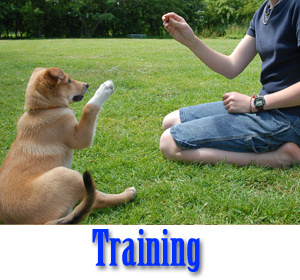 Dog Training: We will teach pets and their owners the skills to help their canines become enjoyable family members. Twin Rivers Kennel offers a wide array of options. Our programs range from beginners, to advanced training and any behavior problems in between.
Group lessons: Let our professional guide you through the different levels to achieve socialization, basic obedience and rules for your dog that will fit your lifestyle.
ASK FOR A SCHEDULE OF DATES AND TIMES
Board 'n Train: Let our professional train your dog during the day and board him at our facility at night.
Day Training or In Home Private Lessons: The perfect solution for the owner who wants their pet trained but,