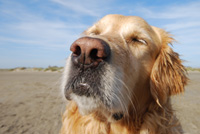 Welcome to the Twin Rivers Kennel!
Located in St. Peters, Missouri, our goal at Twin Rivers Kennel is to make your pet's stay a happy one. Our kennels are cleaned daily and kept pest free for the health of your pet. We have on-site laundry facilities, so that your pet may be provided with fresh linens as needed. Owners are welcome to bring toys, treats and blankets from home. Clean food bowls are provided daily.


Separate facilities are used for small pets such as poodles, Maltese's and etc. These guests are taken out to the play area as needed for potty breaks. Sleeping quarters are monitored on an ongoing basis to ensure cleanliness. Cats can enjoy their own living space with an endless amount of attention and pampering. Large open runs allow your medium to large size dog to run around as they please, while remaining in their very own area separate from their neighboring dog. All accommodations are indoors and climate controlled to maintain a comfortable environment. Providing your pet a healthy and relaxed visit is our primary goal.